'Not by might nor by power, but by my Spirit,'says the LORD Almighty

.

.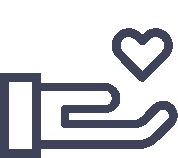 "Whoever is generous to the poor lends to the L

ord

, and he will repay him for his deed."
Covenant Vision School of Ministry (CVSOM) is not just another Christian Bible School. What we need today is more application; distinguishing doers from hearers. CVSOM is committed to teaching ministry skills that enable believers for relevant, meaningful and practical Christian Ministry.